Las Vegas Motorcycle Accident Lawyers
Motorcycle Accidents in Nevada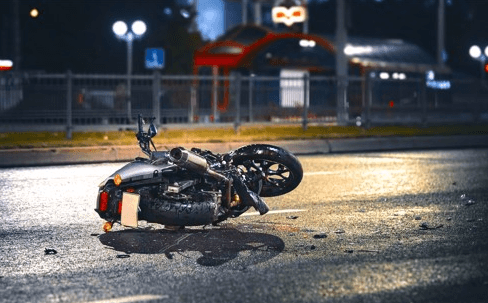 If you or someone you love has been involved in a motorcycle accident in Las Vegas, the experienced attorneys at Bertoldo Carter Smith & Cullen can help you work to recover the fair compensation you need—and deserve.
Our accomplished Las Vegas motorcycle accident attorneys can create a strong, personalized legal strategy on your behalf, compiling your medical records, accident reports, witness statements, and medical expert evaluations in order to obtain a clear, comprehensive picture of your damages and costs. From there, we can immediately start building your case with a focus on maximizing your recovery so you can start the healing process. We also can provide you with help in numerous other practice areas.
Dedicated to Helping Injured Accident Victims Get Back on Their Feet
On This Page:
Give us a call at

(702) 505-8115

or submit an online contact form to learn more about how our attorneys can help you after your motorcycle accident. Se habla español.
Leading Causes of Motorcycle Accidents
The U.S. Department of Transportation and the Federal Highway Administration list the main causes of motorcycle accidents as:
Vehicles maneuvering through traffic and making unsafe lane changes without looking for motorcyclists
Car doors hazardously opening as a motorcycle passes
Left turns in front of motorcyclists
Vehicle operation/driving under the influence
Driving a vehicle while distracted
Speeding and reckless driving by passenger vehicle drivers
Vehicles failing to obey traffic signs and signals
Failing to observe motorcycles as road-sharing vehicles
Motorcycle Accident Statistics
Based on records from the National Highway Traffic Safety Administration, last year:
An estimated 88,000 motorcyclists were injured in accidents throughout the country
There were 4,976 motorcyclist fatalities in the U.S., an 8% increase from the previous year
55 of those fatalities occurred in the state of Nevada
Data collected by the Centers for Disease Control and Prevention note:
Since the year 2000, motorcycle-related deaths have increased by 55%
The economic liability of motorcycle-related crashes reaches $12 billion annually
Common Motorcycle Accident Injuries
At Bertoldo Carter Smith & Cullen, we know that the very nature of motorcycle crashes often leads to severe and devastating injuries that can—and often do—change the lives of our clients and their families forever. Because of the size difference between a passenger vehicle and a motorcycle, as well as the rider's vulnerable/exposed state, motorcycle accident injuries are often serious and can require lengthy treatment.
Some of the most common motorcycle accident injuries include:
Broken bones/fractures
Traumatic brain injuries
Spinal cord injuries
Paralysis
Friction burns ("road rash")
Soft tissue damage
Accidental amputation
Internal organ damage
Hemorrhaging
If you have experienced a motorcycle accident in Law Vegas and lost a limb, suffered a serious spine or head injury, or were scarred or disfigured, our motorcycle crash lawyers in Las Vegas can help. We take your long-term medical needs fully into account before approaching the negligent driver and their insurance company, meaning we are ready to negotiate a settlement or seek a verdict that covers the full extent of your immediate and ongoing future needs.
What Damages Are Available in Motorcycle Accident Claims?
The CDC reported that the average hospital costs for motorcycle riders who sustained a traumatic brain injury were 13 times higher than the costs for those who did not. Even if your injuries do not include a serious brain injury, the costs can be overwhelming. However, an experienced attorney can help you fight to hold the negligent party responsible and recover compensation for your medical bills and other damages.
Depending on the specifics of your case, you could be entitled to compensation for:
Current and future lost wages
Immediate, ongoing, and future medical expenses
Prescription and medical device costs
Therapy and rehabilitation services
Partial or full disability
Temporary or permanent disability
Pain and suffering
How a Motorcycle Injury Lawyer Can Help
We cannot overstate the importance of getting immediate, proper medical care right after the accident. This is critical in establishing the nature, severity, and overall extent of your injuries which, in turn, is crucial to your personal injury case.
While you are seeking treatment, we will:
Investigate the crash site
Safeguard evidence associated with your injuries and property damage
Interview witnesses from the scene
Depose law enforcement officials who responded to the crash site and filed the police report
Partner with professionals who can strengthen our case, including accident reconstruction experts and medical specialists
Determine the overall accounting and financial recovery figures necessary to cover your initial and ongoing medical care, lost wages, and additional expenses in their totality
When you choose to work with our Las Vegas motorcycle accident attorneys, you get the legal opportunity you and your family need to hold the negligent driver responsible for your damages.
How to Begin a Motorcycle Accident Claim in Nevada
Starting the process of filing your accident claim can be intimidating, but our firm is here to provide the guidance and counsel you need from start to finish. As you undergo medical treatment, contact our experienced motorcycle accident attorneys to schedule a free consultation. Our dedicated team will take the lead in investigating your accident, the driver who caused your injuries, your medical records, and overall financial needs to pursue the best outcome available for your case.
Your situation is unique, and so is our approach to your case. By partnering with Bertoldo Carter Smith & Cullen, you gain access to decades of legal experience and invaluable resources. We approach each case with the precision and detail our clients deserve.
Do you have to wear a motorcycle helmet in Nevada?
Yes; the Nevada Department of Motor Vehicles notes that a universal helmet law is in effect in the state of Nevada. This law states that all riders must be wearing a helmet during the operation of a motorcycle, regardless of age or whether they are driving or simply riding as a passenger.
What if I cannot afford the medical care I need?
Your health and well-being is the number one priority. It is important that you obtain the medical care you require for your injuries. Our attorneys can help you learn more about your options if you are concerned about paying for this medical care out of pocket. In some cases, motorcycle accidents cause permanent injuries that require long-term care; our firm can help ensure these costs are covered without you having to pay out of pocket.
The Las Vegas motorcycle accident attorneys at Bertoldo Carter Smith & Cullen will review your accident claim from beginning to end, including your medical records and statements from your doctors, to ensure no detail is overlooked when seeking the maximum financial recovery available for your case. If you are in need of a motorcycle accident lawyer in Las Vegas, contact us today for the help you deserve.
How long do I have to file a claim after a motorcycle accident in Nevada?
In Nevada, the statute of limitations for filing a personal injury claim after a motorcycle accident is typically two years from the date of the accident. This means that you have two years from the accident date to file a claim in court or reach a settlement outside of court.
It's important to keep in mind that there are exceptions to this deadline in certain circumstances. This is why it's so important to discuss your situation with a skilled motorcycle injury lawyer as soon as possible after your accident.
Client Testimonials
Real Stories From Real Clients
"They made everything so seamless and easy for me and were always available for questions or reassurance. This law firm clearly not only cares about what they do, but the clients they do it for. Thank you, Javier and the whole team!"

- Aimee W.

"They were fast, caring, and always answered my questions and reassured me throughout the process. I highly recommend Lindsay Cullen as an attorney and the firm to represent you if you're seeking any legal guidance."

- Jay G.

"Lawrence Smith is a Godsend! He's a good man. Very nice & professional."

- Aaliyah R.
Our Promise to You
Why You Can Count on Our Firm
Legacy of Client Satisfaction

Word-of-mouth referrals and repeat clients account for more than 85% of our business, which is a testament to the level of service we provide.

Client-Centered Approach

We strive to treat our clients with integrity, compassion, and respect and provide them with clear communication every step of the way.

Experience You Can Trust

Our attorneys, paralegals and support staff leverage decades of experience across a diverse range of backgrounds on behalf of our clients.

Committed to the Community

We are proud to support a number of charitable organizations as a way to give back to the community we are honored to serve.

Proven Record of Results

We have recovered millions of dollars in successful verdicts and settlements for injured clients throughout the state of Nevada.

Comprehensive Legal Guidance

Our attorneys will handle each aspect of your case, including securing short and long-term medical care, helping to recover lost wages and more.
Our Client-First Approach
When you've been injured, you want more than a great lawyer. You want a whole team of great lawyers who are committed to treating you with the compassion, integrity and serious respect that you deserve.